/* https://stackoverflow.com/questions/21574881/responsive-design-with-media-query-screen-size http://bradfrost.com/blog/post/7-habits-of-highly-effective-media-queries/ So where should you insert breakpoints? Follow Stephen Hay's advice: Start with the small screen first, then expand until it looks like shit. Time for a breakpoint! –Stephen Hay */ ?>
Thanks for being a member !
Luna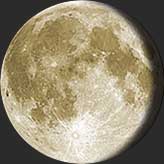 Stay Calm
Moon: 90%
&nbsp &nbsp
Built on integrity, support and trust. est 2017
I run this site on caffeine and generosity.

NEVER FORGET THE STEAL!

Server1.Network © 2021 , all rights reserved.